1750159577 Wincor Nixdorf ESP CATALANS BR. CES 01750159577 EPPV6 ATM keypad
| | |
| --- | --- |
| Part number | 1750159577 |
| Description | Wincor EPPV6 |
| Quality | new original |
| Leading time | 2-3 days |
| Origin | China |
| Language | Spanish |
Imagine details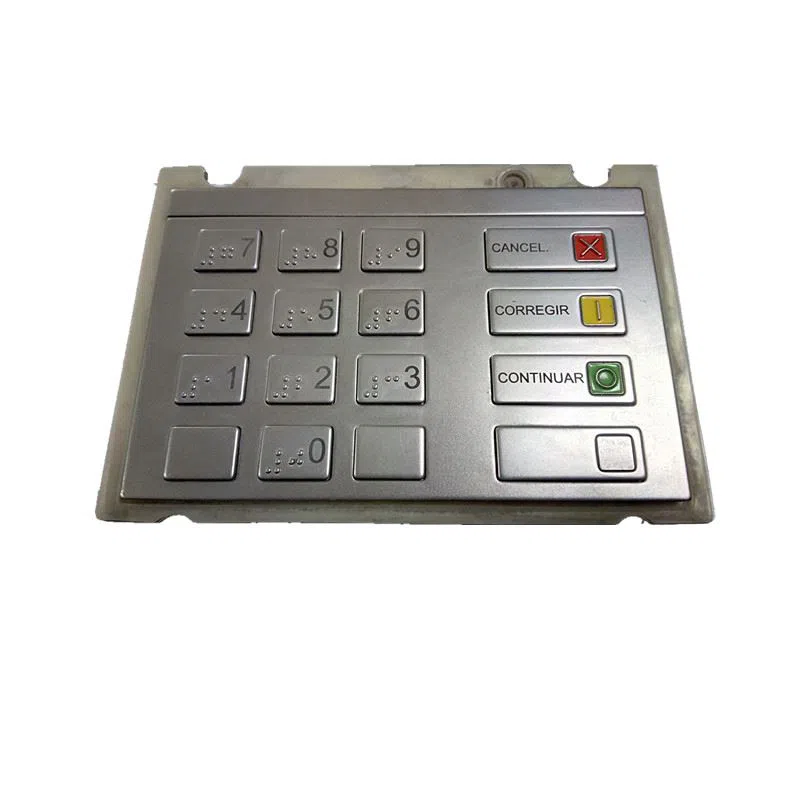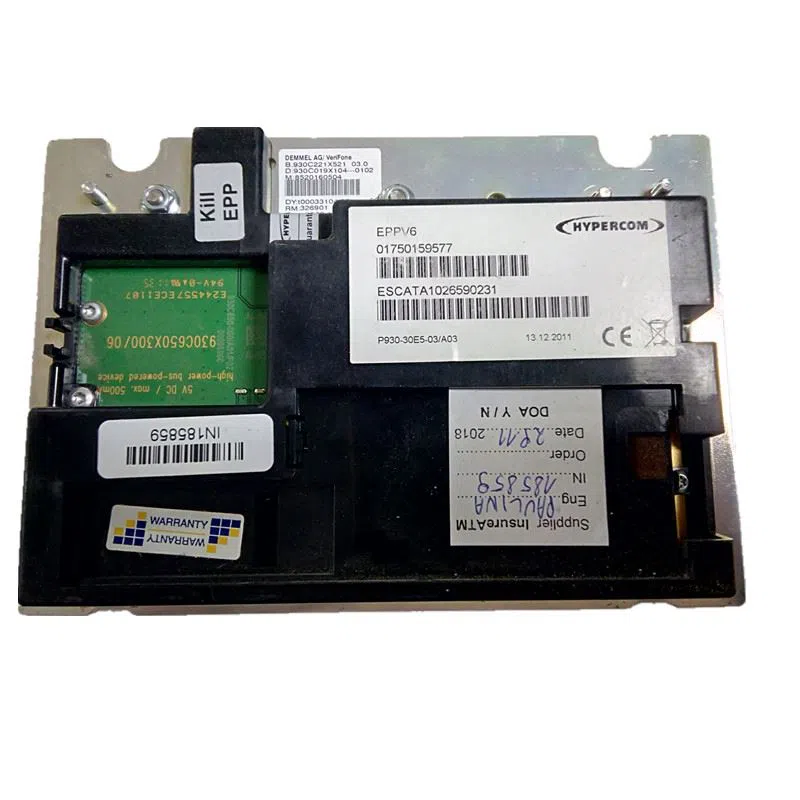 Our Hot selling product
| | |
| --- | --- |
| WS49267153000A | PCBA, MAIN, AFD 2.0 CoRe |
| WS49242427000C | STKR,FL,ACTIVDISPENSE |
| WS49024321000A | SPACER,UPR RAIL CAP |
| WS49248090000D | COVER,CCA |
| WS4905000728 | Tension spring:1;6,3;35,4 |
| WS49024319000A | RAIL,UPR,4.65 MM |
| WS49202778000A | FLIP GEAR, 30T |
| WS29008482000K | BELT,FLAT,0.250,SEMI-STRETCH |
| WS49018410000F | BELT,TMG,M 03.00P,210T,NPRN/FBR GL |
| WS49018410000X | BELT,TMG,M 03.00P,125T,NPRN/FBR GL |
| WS4901841000AF | BELT, TMG, M3.00P, 034T, NPRN/FBR GL |
| WS49024316000A | RAIL,UPR,22.65 MM |
| WS49024318000A | RAIL,UPR,7.65 MM |
| WS49211110000B | CA,LOGIC,DISPR KYBD,345MM |
| WS49211110000C | CA,LOGIC,DISPR KYBD,455MM |
| WS49242429000C | PRESENTER, SHORT REAR LOAD |
| WS49242431000H | PRESENTER, LONG FRONT LOAD |
| WS49250165000A | CA,MTR,BIPOLAR |
| WS49250165000B | CA,MTR,BIPOLAR |
| WS49250166000B | XPRT,625MM LG,SFL |
| WS49250166000H | PRESENTER, SHORT FRONT LOAD, AFD 2.0 COR |
| WS49250166000H | PRESENTER, SHORT FRONT LOAD, AFD 2.1 COR |
| WS49254690000K | STACKER, AFD 2.0, ASSEMBLY |
| WS49267145000A | CA, FEED MOTOR HARNESS |
| WS49267158000B | RING, CAM, RL |
| WS49248090000F | COVER, CCA |
| WS29016253000A | SCR,MACH,PNH,M04.0-0.70-006.0,PHIL |
| WS29016253000A | SCR,MACH,PNH,M04.0-0.70-006.1,PHIL |
| WS29016399000B | SCR,MACH,PNH,M03.0-0.50-006.0,PHIL,NYLOC |
| WS29016368000C | SCR,SLFTPG,PNH,M03.0-0.50-006.0,PHIL,NYT |
Company Information
Guangzhou Yinsu Electronic Technology Co., Ltd is a professional company who specialists in ATM remanufacture, ATM parts and ATM refurbishment more than 12 years. Our parts cover all famous brands, including Diebold, NCR, Wincor,Hyosung,Hitachi,Yihua,NMD,Fujitsu,OKI and GRG. Yinsu not only sells parts, but also try its best to provide the best serves to customers.
Our Services
1.Diebold,Wincor Nixdorf,NCR,NMD,Hitachi,Fujitsu&OKI ATM parts selling.
2.Production of ATM parts.
3. New, original,refurbished and used ATM equipment parts .
4. Repairing and refurbishing service .
5. ATM upgrading solution.
6. Technical consultation and training.
1750159577 Wincor Nixdorf ESP CATALANS BR. CES 01750159577 EPPV6 ATM keypad